Best Dentist in Los Algodones, Mexico
Sani Dental Group: The Best Dental Office in Los Algodones, Mexico
Founded in 1985 by D.D.S. Enrique Jimenez in Guadalajara, Jalisco, Sani Dental Group has expanded its footprint with four clinics across three prime locations in Mexico. Notably, their clinic in Los Algodones has achieved the distinction of becoming a certified ZAGA Center, placing it among the elite certified zygomatic experts' clinics worldwide. Sani Dental Group has now been operating for over 36 years, providing top-tier dental services to patients, earning their trust and loyalty.
Contact the Clinic for Expertise, Convenience, Confidence
At Sani Dental Group's clinics, patients can conveniently find a wide range of dental specialties under the same roof, ensuring that all their dental needs are addressed. Their commitment to providing exceptional care extends to some of the most important and sought-after dental procedures. For patients considering dental implants, Sani Dental Group offers cutting-edge solutions, including the highly acclaimed All-on-4 technique. This innovative approach to tooth replacement allows patients to regain their smiles with confidence and ease.
Furthermore, Sani Dental Group is proud to be the certified ZAGA Center Los Algodones, the only ZAGA Center in their area, specializing in zygomatic implant treatments. This certification underscores their expertise and commitment to offering advanced dental solutions to their patients.
In addition to implant procedures, Sani Dental Group excels in cosmetic dentistry, including procedures such as dental veneers. Achieving a stunning, radiant smile can be within patients' reach, thanks to their experienced team of cosmetic dentists. Dental veneers, known for their ability to completely transform smiles with precision, are just one example of the transformative options they offer.
In ZAGA Center Los Algodones they believe that dental care should be convenient and accessible. This is why they have brought together some of the most accomplished specialists to cater to each patient's dental concerns. From basic dental procedures such as cleanings to specialized treatments, Sani Dental Group is dedicated to enhancing their patients' oral health and confidence.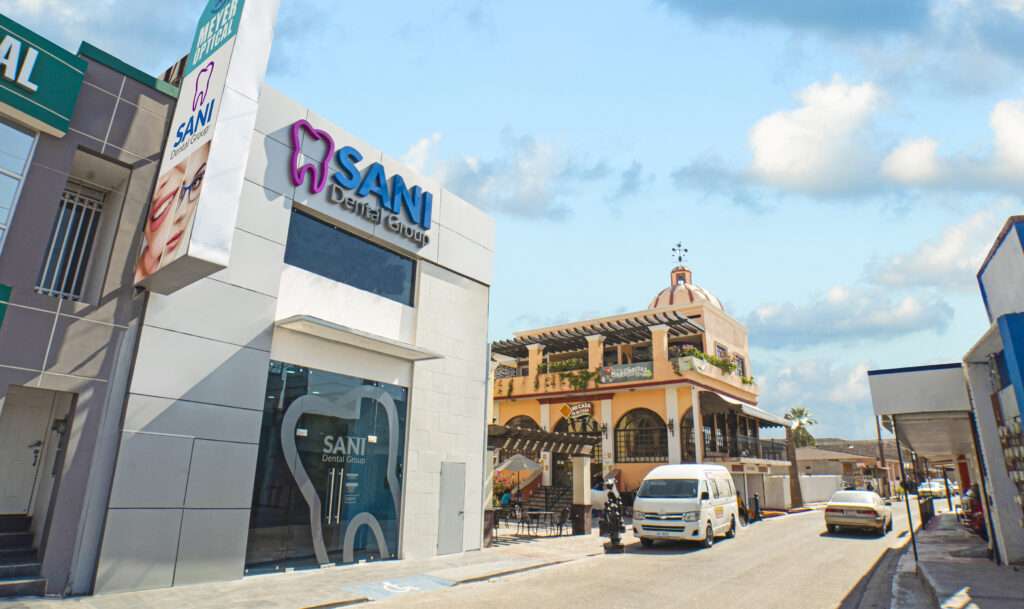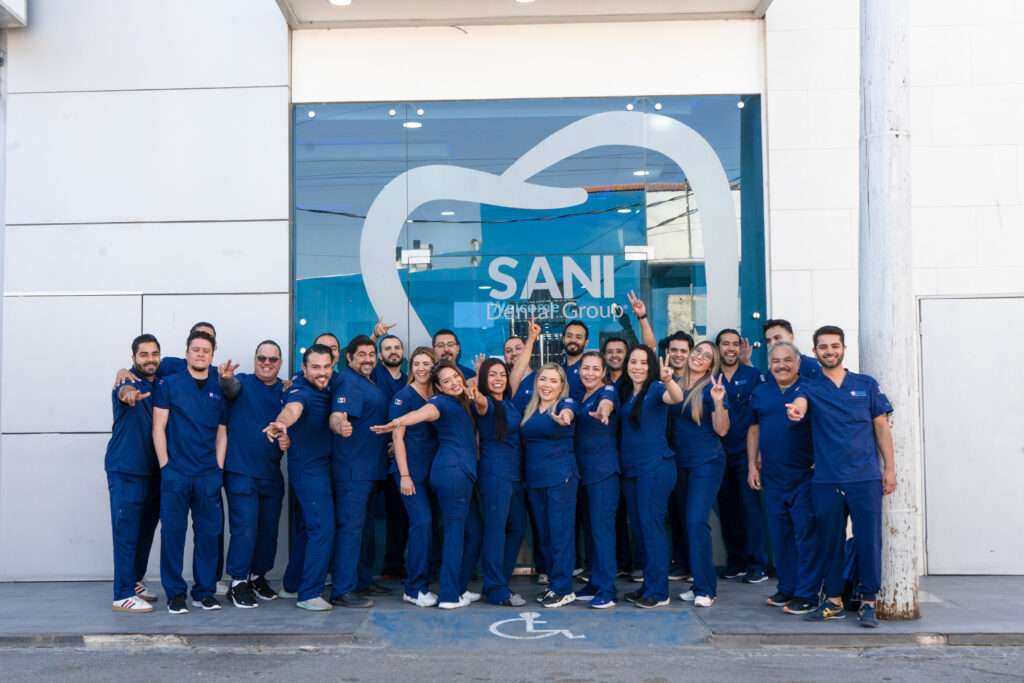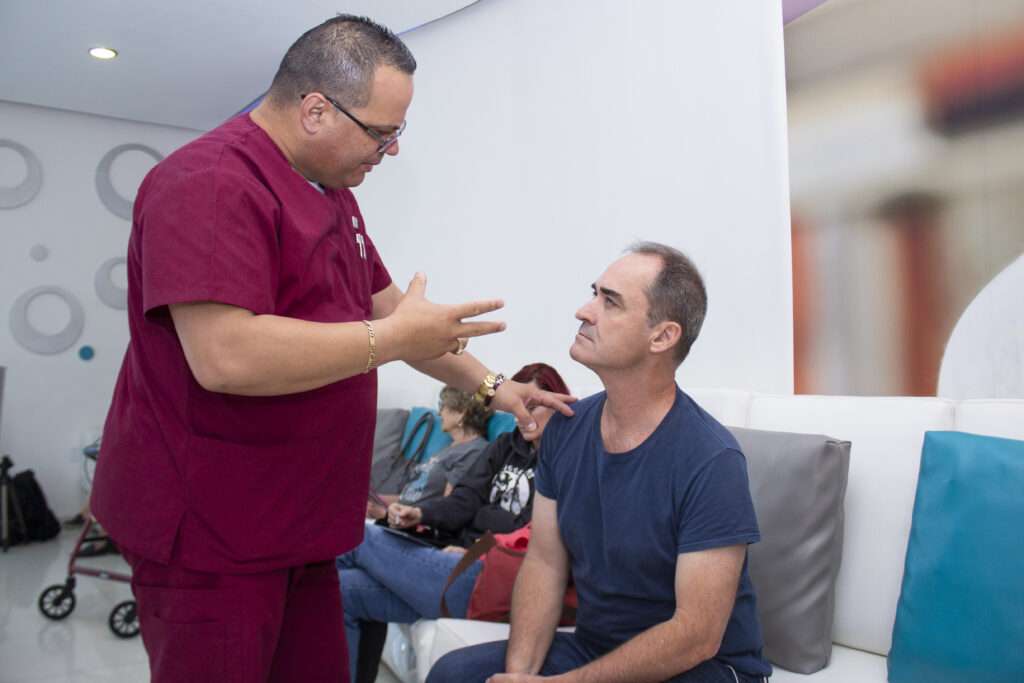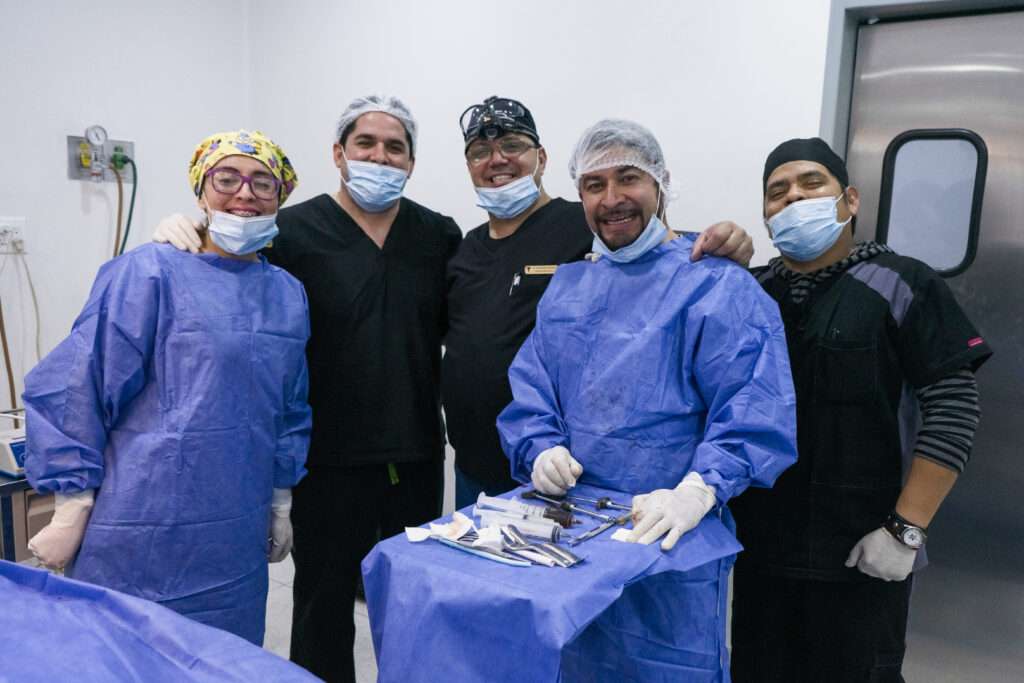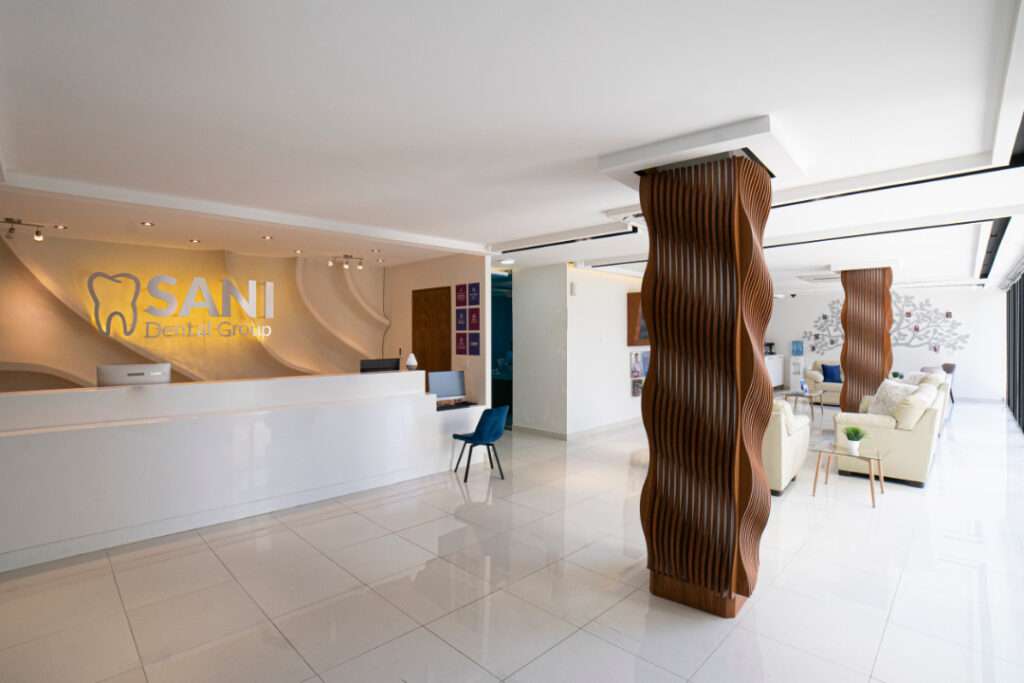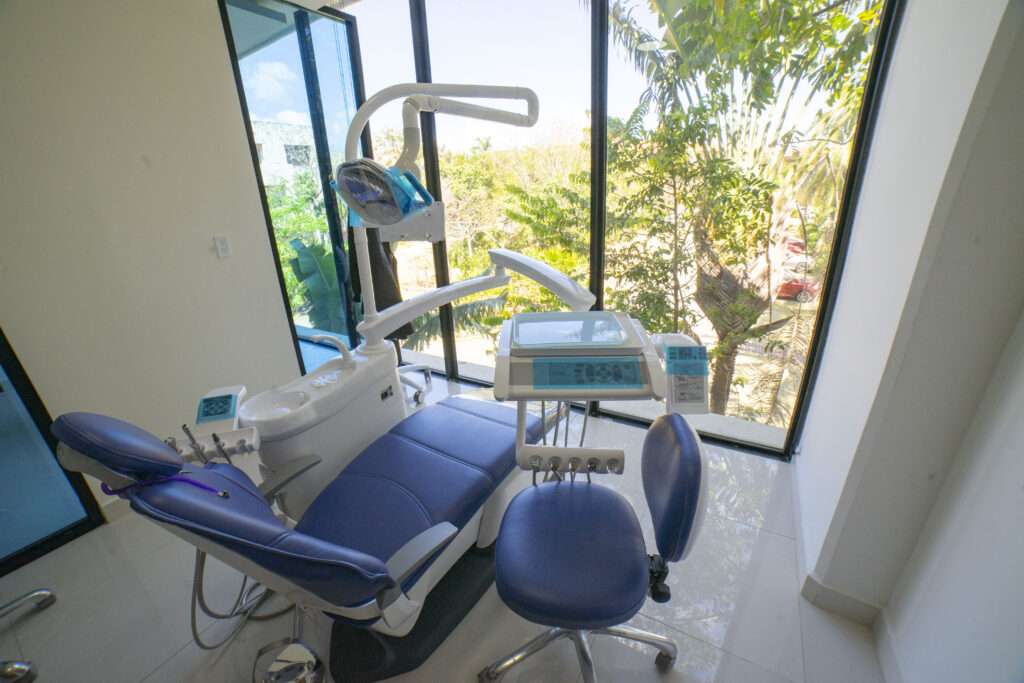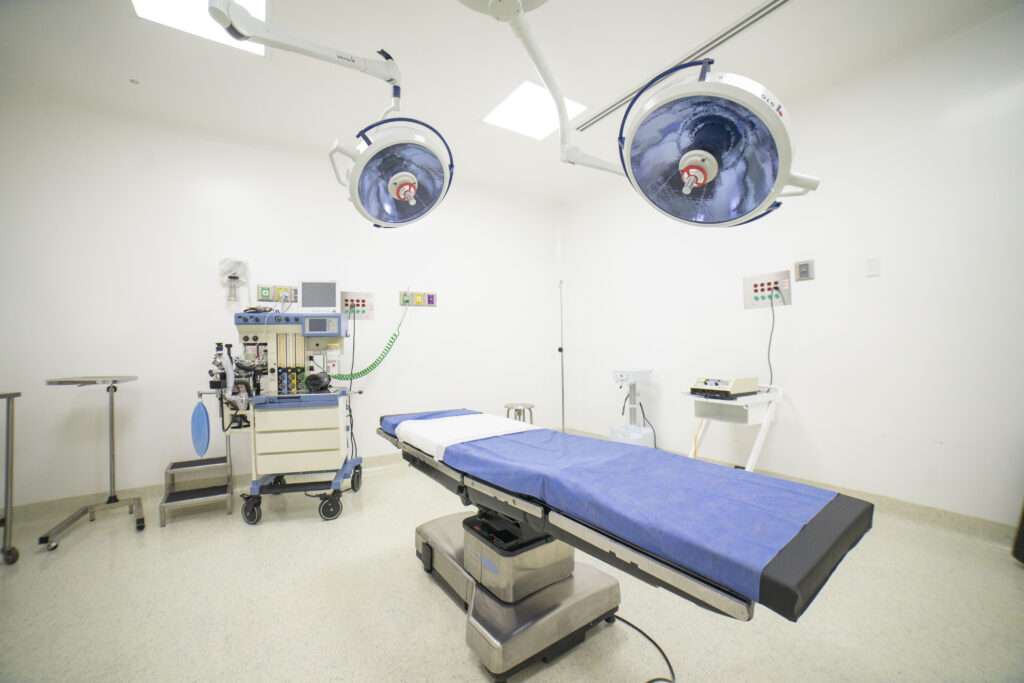 A Trusted Dental Care Provider: Sani Dental Group - ZAGA Center Los Algodones
Sani Dental Group consistently demonstrates dedication to being one of Mexico's leading dental offices. Their affiliation with ZAGA Centers, an international network of experts in zygomatic implants, underscores their commitment to excellence. Applying the ZAGA Concept and the latest techniques to their practice, they provide patients, regardless of their dental history, with fixed teeth in less than 24 hours. They are the first and only certified ZAGA Center in Los Algodones, Mexico. With their extensive experience, state-of-the-art technology, and a team of adept professionals, they've established themselves as one of the nation's most distinguished and reliable dental clinics.
A Global Dental Experience Beyond the Chair
Sani Dental Group welcomes patients from all over the world, ensuring a seamless dental journey in Mexico. Their commitment to an outstanding experience extends beyond just the dental procedure. Recognizing the needs of international patients, Sani Dental Group offers comprehensive assistance, from arranging comfortable accommodations to facilitating convenient transportation. With their top-tier services, patients traveling from outside Mexico can be confident that not only will their dental needs be expertly addressed, but they will also enjoy a hassle-free and pleasant stay.
Dr. Hermes Somonte Davila: Best Dental Specialist in Los Algodones
Dr. Hermes Somonte Davila is renowned as one of the best dental specialists in Los Algodones, ensuring patients receive fixed teeth within 24 hours. As a key figure at the Sani Dental Group, he offers a wealth of expertise to ensure every patient's smile is in the best hands. Educated at the University of Medical Sciences of Havana, Cuba, Dr. Somonte's commitment to excellence is evident in his continuous pursuit of the latest dental techniques and treatments. He has trained with global leaders, attending workshops from Portugal to Mexico. Beyond his hands-on care, Dr. Somonte's dedication to the field is reflected in his educational contributions and affiliations with top dental associations. Trust in Dr. Somonte means entrusting your smile to a true leader in dental care. Learn more about Dr. Hermes here.